What is Strong Authentication?
Strong Authentication is an added security measure to ensure that only you are able to access your online gaming account. Strong Authentication accomplishes this by requiring an additional level of authentication, using a security code sent to your mobile device via SMS text message or authenticator app, on every login.
Note: This is in addition to the existing Two-Factor Authentication account requirement.
How do I enable Strong Authentication?
First, ensure your account's mobile phone number is up-to-date by logging in and visiting the Strong Authentication section of the Login Details page under your My Account menu.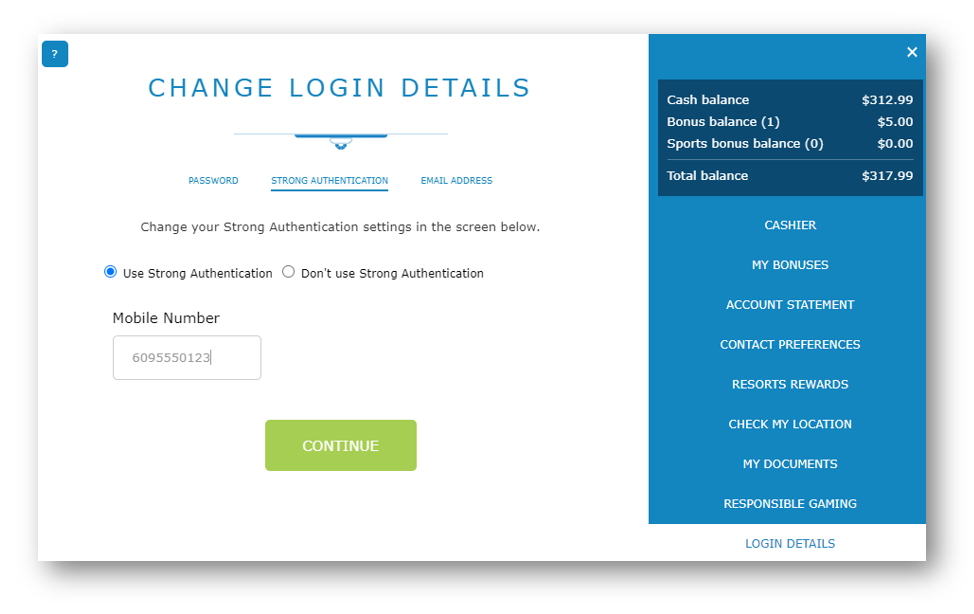 How do I sign in when using Strong Authentication?
Once Strong Authentication is enabled for your account, you will receive a text message to your mobile device when you attempt to log in to your account. You'll be prompted for the code on this screen: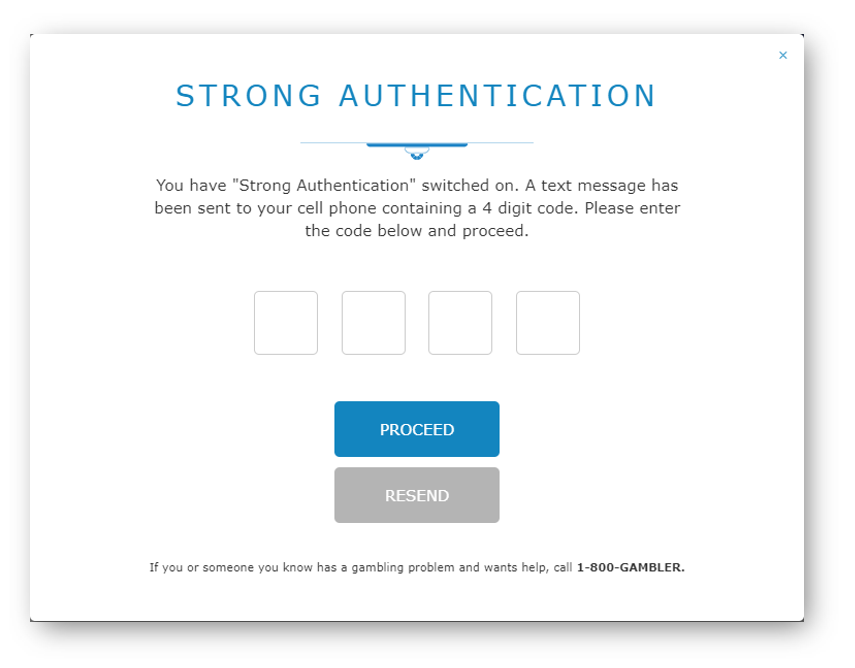 This is your cue to check your mobile device for a text message from us! This text message will contain a 4-digit security code, and will look similar to this: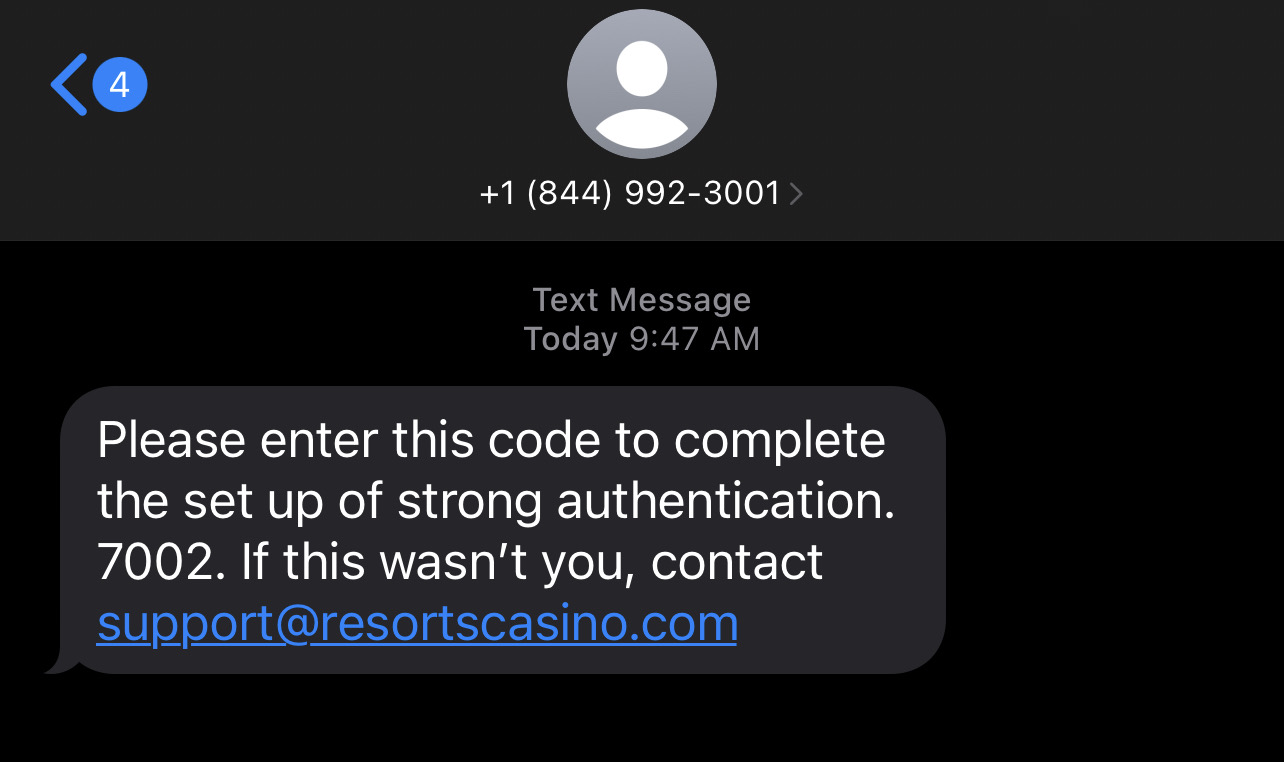 Simply enter the 4-digit security code in the boxes provided and click the "Proceed" button to finish logging in: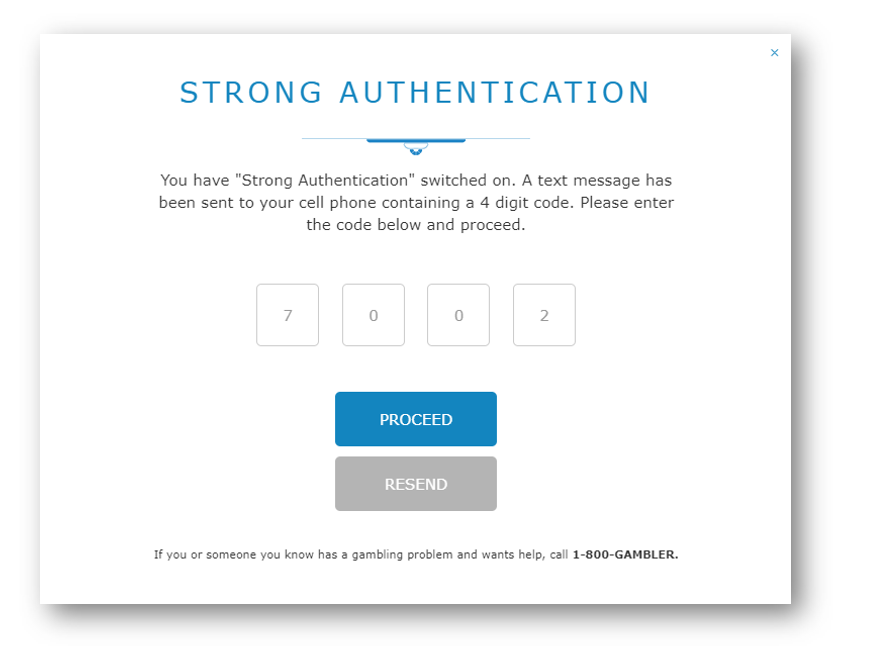 I have questions or need more help
If you have any questions, or if you need assistance updating your phone number or Strong Authentication settings, please contact our Player Support Team and we'll be happy to assist you further!
Note: For security purposes, requests to the Player Support Team to modify your phone number or Strong Authentication settings will require identity verification before any changes will be made. Please be sure to have a photo/scan of your driver's license or other government-issued photo ID available for verification when contacting Player Support to request the modification of this account information.