In order to ensure the security of all player accounts, we are introducing a security protocol change which will require that you use Strong Authentication each time you attempt to access your ResortsCasino.com account via the app or our website.
This change will be effective June 15th, 2022. Continue reading this article for everything you need to know about this change including frequently asked questions and tips on how to make the transition as seamless as possible.
What is Strong Authentication?
Strong Authentication, also known as two-factor authentication is an added security measure to ensure that only you are able to access your ResortsCasino.com account. Strong Authentication accomplishes this by requiring an additional level of authentication, using a security code sent to your mobile device via SMS text message, when signing in.
What do I need to do to prepare for this change?
If you're currently using Strong Authentication to protect your account, then no further action is required on your part, and you shouldn't experience any impact from this update!
If you don't currently have Strong Authentication enabled, there are two things you should do in order to prepare for this security update in order to make the transition as seamless as possible. In this section, we'll outline both of these steps:
Ensure your account's mobile phone number is up-to-date by logging in and visiting the Strong Authentication section of the Login Details page under your My Account menu.


Enable Strong Authentication now on the same page linked above by selecting "Use Strong Authentication".
You'll know that you're ready to go when your Strong Authentication page is configured like this: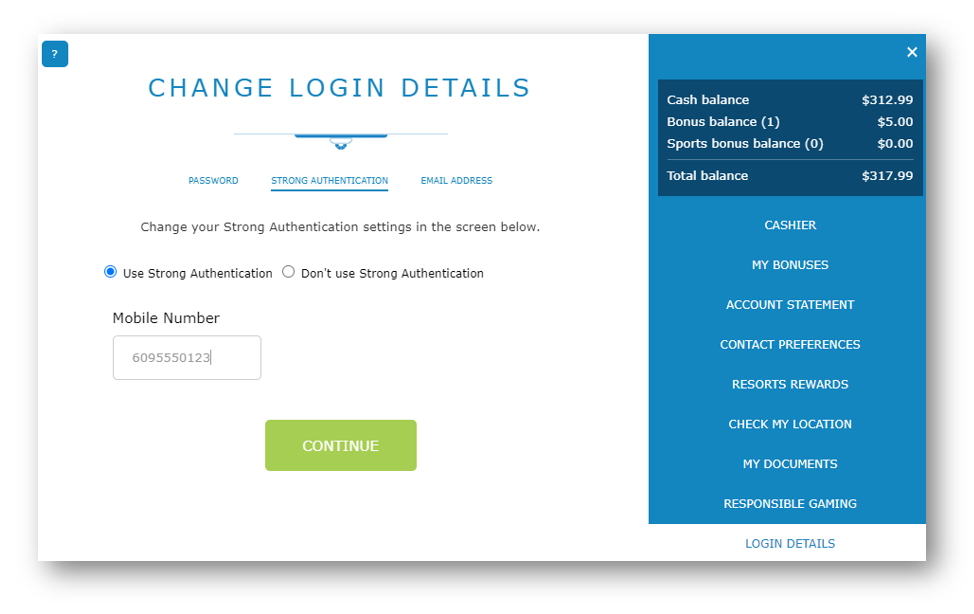 How do I sign in when using Strong Authentication?
Once Strong Authentication is enabled for your account, you will receive a text message to your mobile device when you attempt to log in to your account. You'll be prompted for the code on this screen: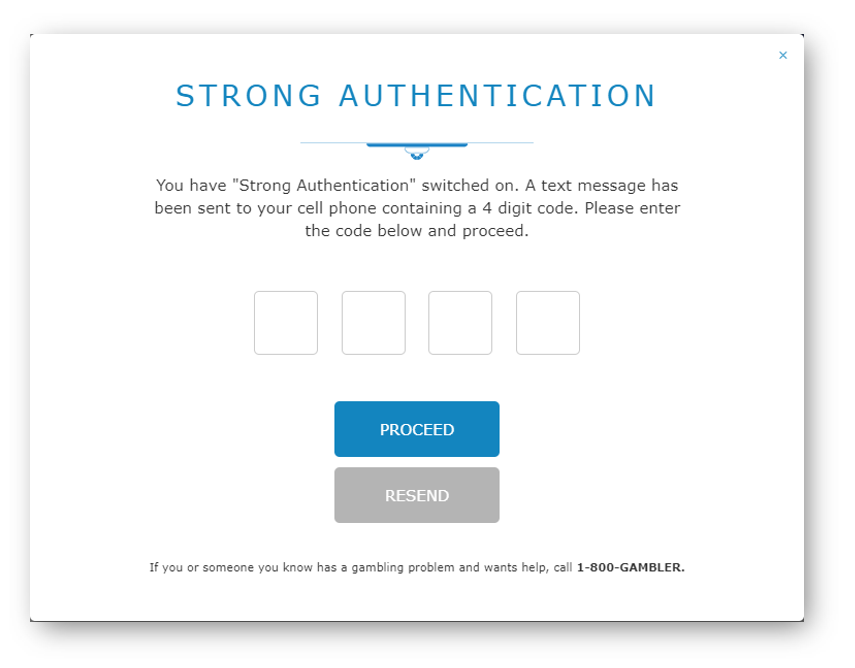 This is your cue to check your mobile device for a text message from us! This text message will contain a 4-digit security code, and will look similar to this: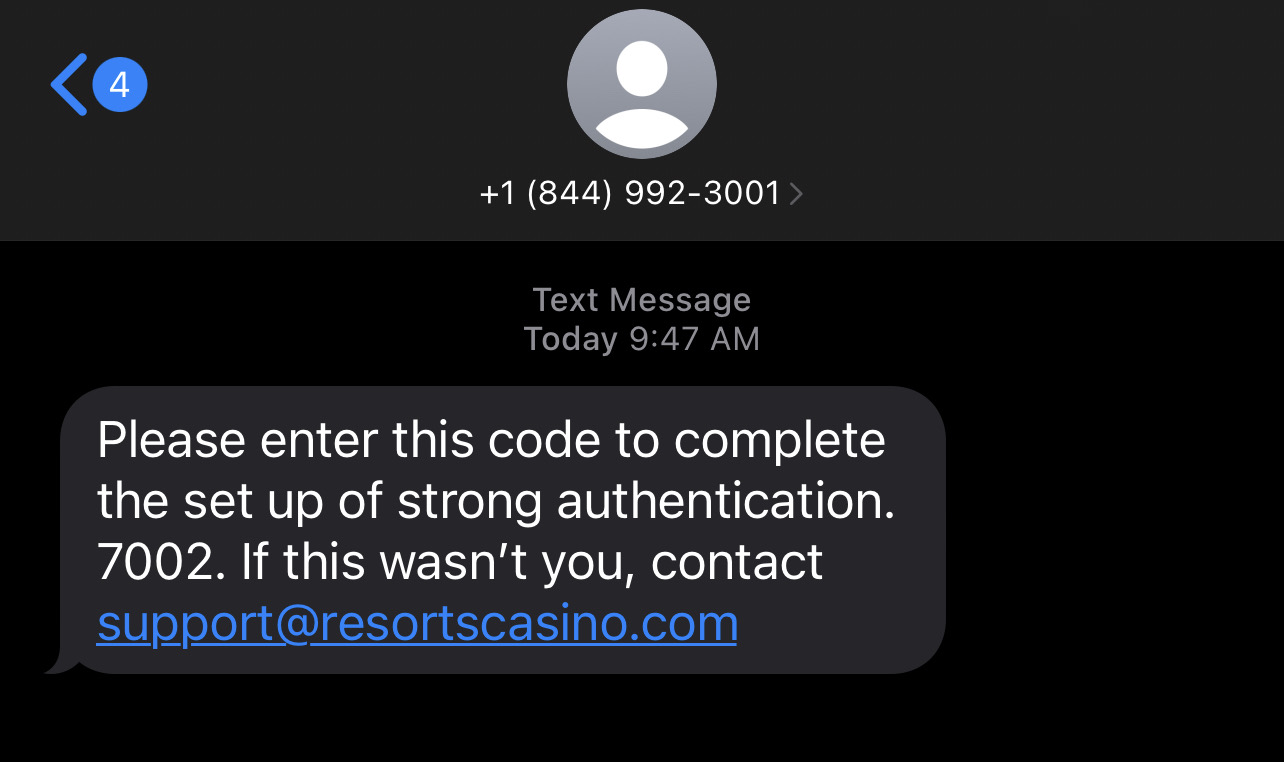 Simply enter the 4-digit security code in the boxes provided and click the "Proceed" button to finish logging in: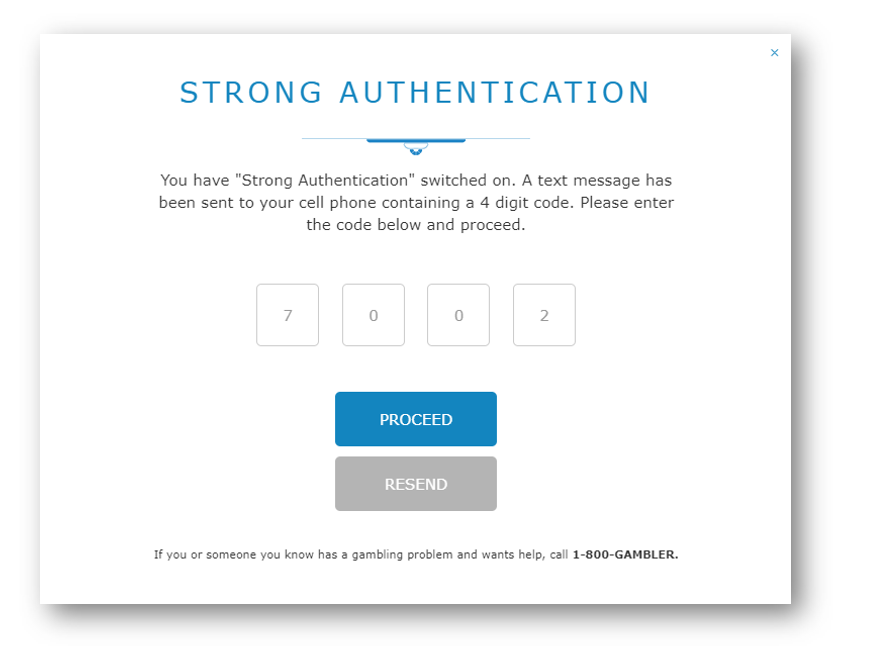 What if I don't have a mobile phone number to receive SMS messages?
The option to configure a separate authenticator application will be provided once this update is rolled out on June 15th, so please keep an eye out for further information via email and on our website.
Please note that these applications are still mobile apps, therefore a mobile device of some kind will be required.
I have questions or need more help
If you have any questions, or if you need assistance updating your phone number or Strong Authentication settings, please contact our Player Support Team and we'll be happy to assist you further!
Note: For security purposes, requests to the Player Support Team to modify your phone number or Strong Authentication settings will require identity verification before any changes will be made. Please be sure to have a photo/scan of your driver's license or other government-issued photo ID available for verification when contacting Player Support to request the modification of this account information.